HDx
The next horizon in dialysis is closer than you think
+1.2M
HDx treatments have already been delivered6
+350
Clinics are offering HDx as a therapy option to their patients7
39
Countries have launched HDx, with many more to come6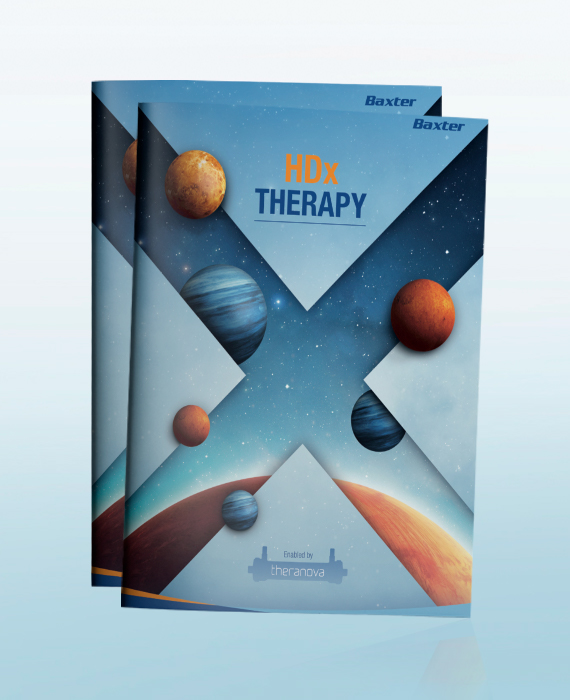 Introducing HDx therapy, enabled by the Theranova dialyzer
The HDx therapy (expanded HD) is the next evolution in hemodialysis, as it effectively targets the removal of large middle molecules.1 Indeed, many of them are linked to the development of inflammation, cardiovascular disease, and other co-morbidities in dialysis patients.2  Not only can HDx therapy provide HDF performance and beyond in the removal of conventional middle molecules and large middle molecules, but it can do so using regular HD workflow and infrastructure3. HDx therapy is enabled by the Theranova* dialyzer, which features an innovative membrane that combines a higher permeability than regular high-flux dialyzers with effective selectivity for large proteins4,5.
 *Do not use Theranova dialyzers in HDF or HF mode
Theranova - Innovative Design for Optimal Performance
The Theranova dialyzer series enables HDx therapy (expanded HD). It features an innovative membrane design that combines a higher permeability than regular high-flux dialyzers with effective selectivity for large proteins5,8.  
* Do not use Theranova dialyzers in HDF or HF mode
Learn more about Theranova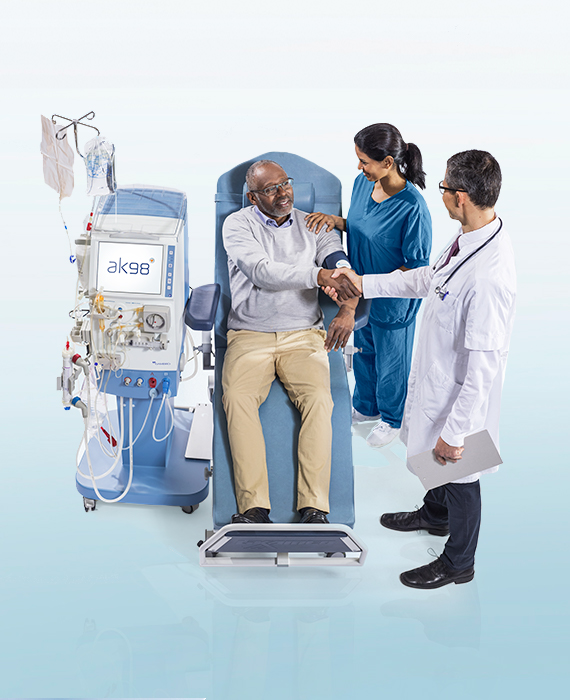 The importance of dialytic removal of large middle molecules
Today, large middle molecules - larger in size than beta 2 microglobulin - are an increasingly important consideration in the prescription of dialysis treatment9. Dialytic removal of large middle molecules is desired and, therefore, strategies for the effectiveness of this process need to be developed10. Progressive loss of renal function leads to the accumulation in body fluids of several compounds that range in size from 15 to 55 kDa. These are larger middle molecules, and are not effectively removed by current dialytic modalities, unless the dialyzer membrane pore size is large enough10.
Free immunoglobulin light chains (FLCs, 22.5 and 45 kDa): plasma levels of kappa and lambda FLCs progressively increase as renal function deteriorates2.
Complement factor D (24 kDa): circulating rate-limiting enzyme in the alternative complement system11 that in advanced kidney disease shows approximately a 10-fold increase in plasma12.
Alpha 1 microglobulin (33 kDa): commonly used marker for the removal by dialysis of large middle molecules13.
YKL-40 (40 kDa): plasma level is approximately doubled in dialysis patients compared to healthy people and shows a positive correlation with the C-reactive protein level in plasma14.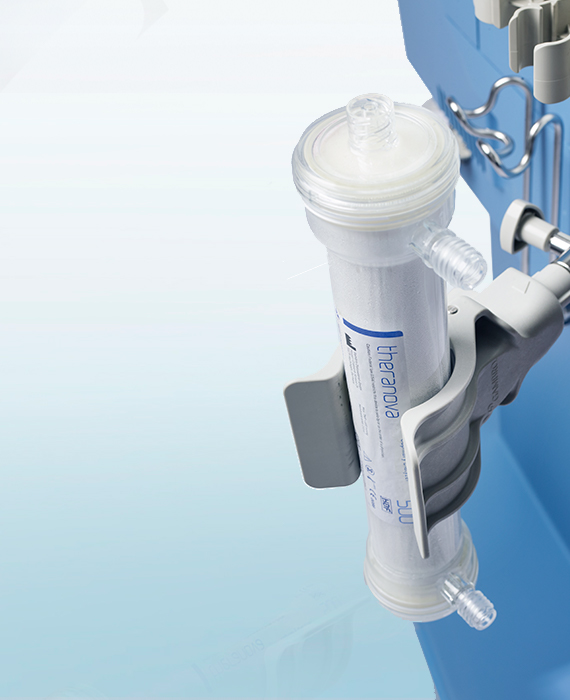 Keeping you on your path to target with the AK 98 system
With the AK 98 system - specially designed to help healthcare professionals reach their clinical targets - the cost per treatment of premium HDx therapy is similar to that of conventional HD therapy, and therefore does not impact clinical efficiency.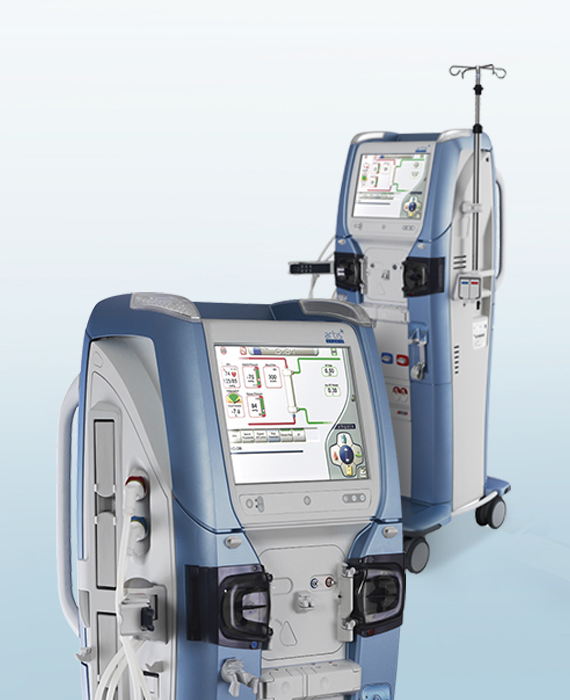 Advanced modalities and enhanced user experience with the Artis Physio system
The Artis Physio system provides a wide range of treatment modalities compatible with HDx therapy. Specifically, the use of the Hemocontrol modality can help your patients overcome challenges related to Intradialytic hypotension15,16, potentially improving patient well-being and recovery time17.
HDF performance and beyond*
Equivalent removal of small and conventional middle molecules. Greater removal possible for large middle molecules. Applicable to all HD patients.
As simple as HD
HD infrastructure: no need for HDF capable monitors, nor specific water quality and fluid quality assurance measures18. Avoid HDF additional running costs: disposable infusion line, use of larger amounts of dialysis water and concentrates19. Helps avoid requirement for specialist training and extensive monitoring during therapy delivery20.
 * Do not use Theranova dialyzers in HDF or HF mode.
Important Safety Information
For safe and proper use of products mentioned herein, please refer to the appropriate Operators Manual or Instructions for Use.