All products may not be available in all countries.
PrisMax
Maximize confidence with our next generation PrisMax monitor
AN69
Treat AKI using the unique adsorptive clearance capability1 and excellent biocompatibility1,2 of our AN69 filterset membrane
Oxiris
With Oxiris and its unique membrane design you can remove endotoxins and cytokines to perform sepsis management in combination with CRRT
Solutions
Baxter's CRRT solutions portfolio provides unmatched prescribing flexibility to help meet individual clinical needs
PrisMax System
The PrisMax system is designed to maximize confidence in the delivery of CRRT and other organ support therapies. 
Building on 20+ years of critical care expertise, our system aims to support you in meeting the evolving needs of your ICU to optimize therapy delivery and the quality of patient care now and in the future through enhanced simplicity, efficiency and accuracy.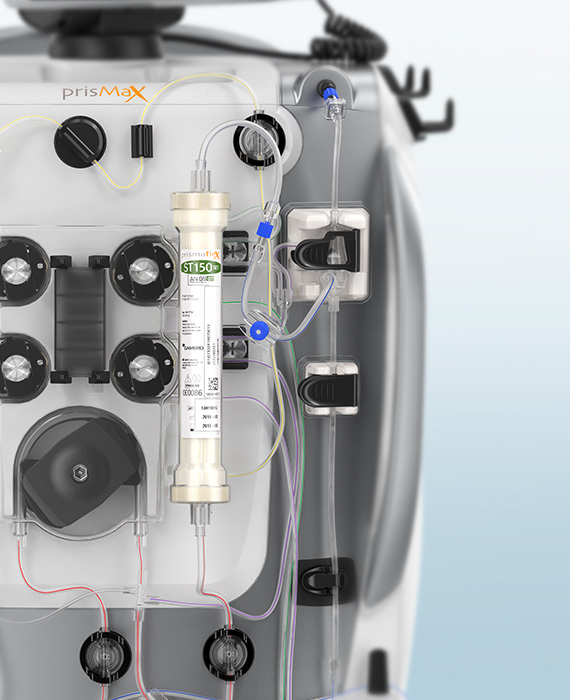 AN69 Filterset
Our AN69 filter membranes have a unique adsorptive capability1. Adsorption allows the removal of higher-molecular-weight toxins that may be present in patients with AKI1. Each filter is pre-connected3-7 to the set to simplify set-up and reduce risk. In addition, all filters are compatible with all CRRT modalities and with any anticoagulant protocol.8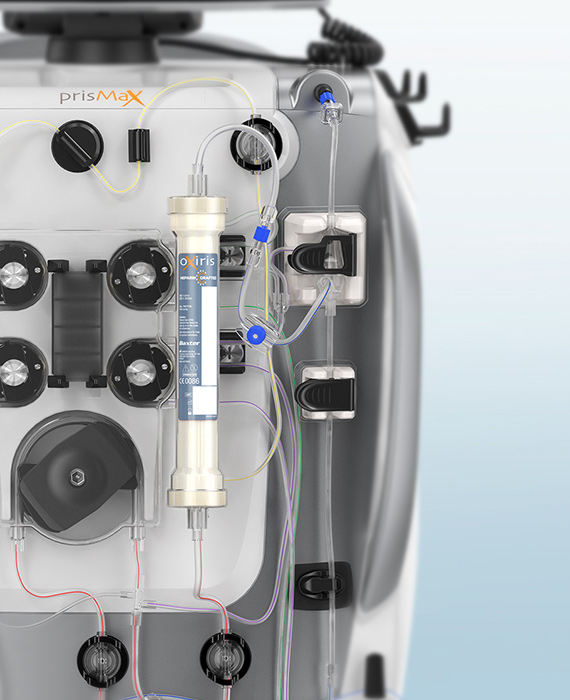 Oxiris Set
Oxiris is the only set on the market to combine the removal of sepsis-related cytokines and endotoxins in combination with CRRT. The unique membrane composition enables the removal of cytokines and endotoxin for sepsis management while simultaneously supporting renal function and fluid management.9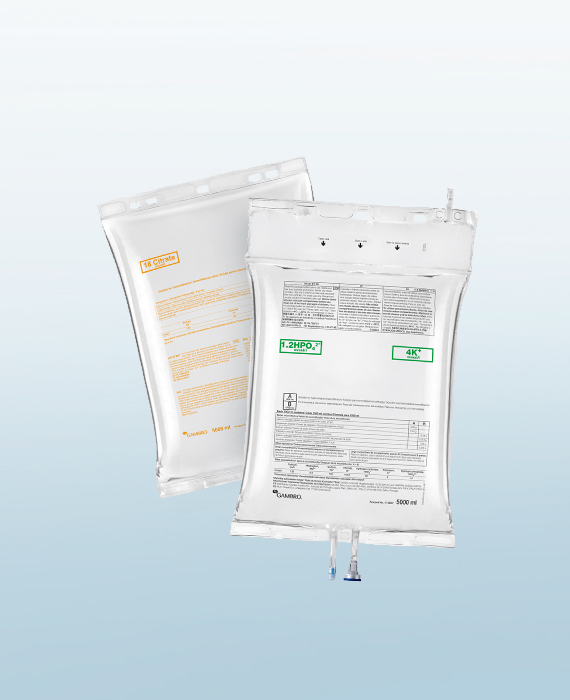 Solutions
Our entire range of solutions – including phosphate- and citrate-based formulas – is designed with CRRT in mind. Meaning you get the prescribing flexibility you require to meet individual patient needs.
Our unique selection of pre-mixed dialysate, replacement, and anti-coagulant solutions help you more easily address patient needs.
Important Safety Information
For safe and proper use of products mentioned herein, please see the applicable Instruction for Use, Operators Manual or Full Prescribing Information.