HDx therapy delivers meaningful and relevant innovation for dialysis patients.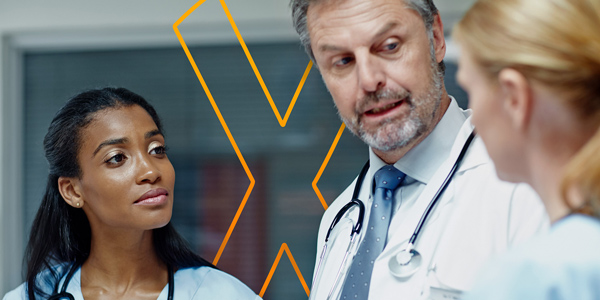 Clinical Effectiveness
HDx therapy addresses pathophysiological responses and clinical outcomes that challenge patients undergoing hemodialysis for treatment of end stage kidney disease.1
Importance of Clinical Effectiveness

A sustained reduction in the level of uremic solutes indicates a reduced degree of uremic toxicity in the blood. Evaluation is made in vivo and is assessed over the course of multiple treatments.
Primary clinical studies illuminate the benefits of HDx therapy enabled by Theranova dialyzer
Cozzolino M et al. Effects of a medium cut-off (Theranova®) dialyzer on haemodialysis patients: a prospective, cross-over study.
HDx therapy showed a statistically significant decrease in the rate of infections. Additionally, this study validated MCO ability to reduce serum concentration of soluble inflammatory mediators, including cytokines.2
Cantaluppi V et al. Removal of large-middle molecules, inhibition of neutrophil activation and modulation of inflammation-telated endothelial dysfunction during expanded hemodialysis (HDx).
HDx therapy may limit neutrophil activation and endothelial dysfunction, key factors of the increased cardiovascular risk of hemodialysis patients.3
Provide Expanded Hemodialysis. Retain HD Simplicity.
Reference library
Hear from patients, nephrologists, and nurses alike share their experience prescribing HDx. Be reassured by the pioneering commitment of Baxter to dialysis patients the world over and learn how Theranova dialyzers are made.
HDx Therapy Evidence Compendium
On-going research and clinical reporting are an integral part of the HDx therapy journey. Explore the the expanding evidence related to HDx therapy enabled by Theranova dialyzer that nephrologists around the world continue to generate.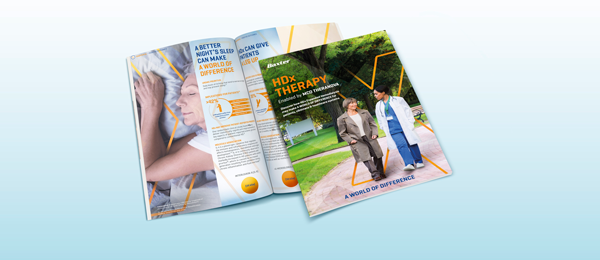 HDx Therapy Brochure
Here you can find the HDx therapy brochure with more information about prescribing HDx therapy for your hemodialysis patients.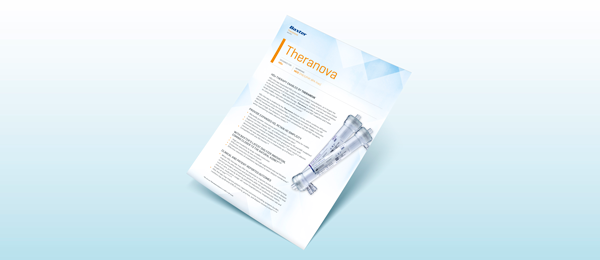 HDx Therapy Specification Sheets
Here you can find the detailed profiles of Theranova dialyzers.
Important Safety Information
Theranova dialyzers are indicated for treatment of chronic and acute renal failure by hemodialysis.
*Do not use Theranova dialyzers in HDF or HF mode.
For safe and proper use of this device, please refer to Instructions for Use.
CE 0123