#1
HDF performance and beyond, as simple as HD1
#2
Membrane design that combines higher permeability than regular high-flux dialyzers with effective selectivity for large proteins1,2
#3
Allows controlled albumin removal of between 1 and 4 grams per dialysis session, and features an augmented internal filtration
#4
Similar endotoxin retention rates to other dialysis membranes of the same material3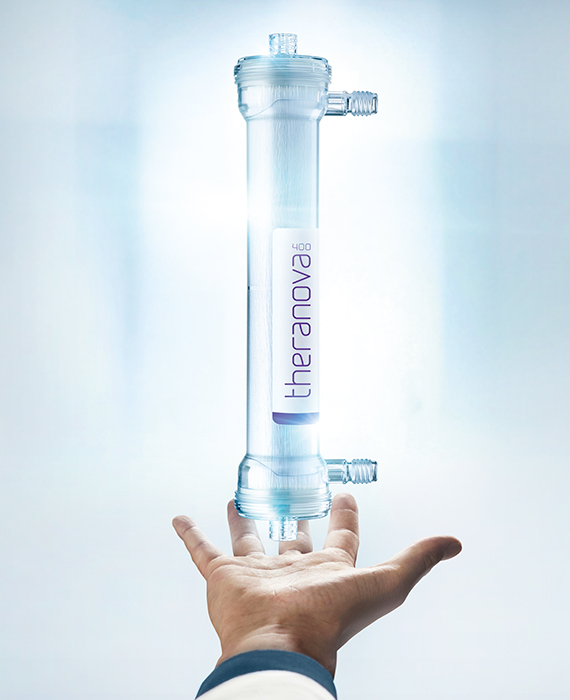 Enabling HDx, the Next Evolution in Hemodialysis
The Theranova dialyzer series enables HDx therapy (expanded HD), which effectively targets the removal of large middle molecules4. HDx therapy provides HDF performance and beyond in the removal of conventional middle and large middle molecules using regular HD workflow and infrastructure5.
The Theranova* dialyzer series features an innovative membrane design that combines a higher permeability than regular high-flux dialyzers with effective selectivity for large proteins2,3.
 * Do not use Theranova dialyzers in HDF or HF mode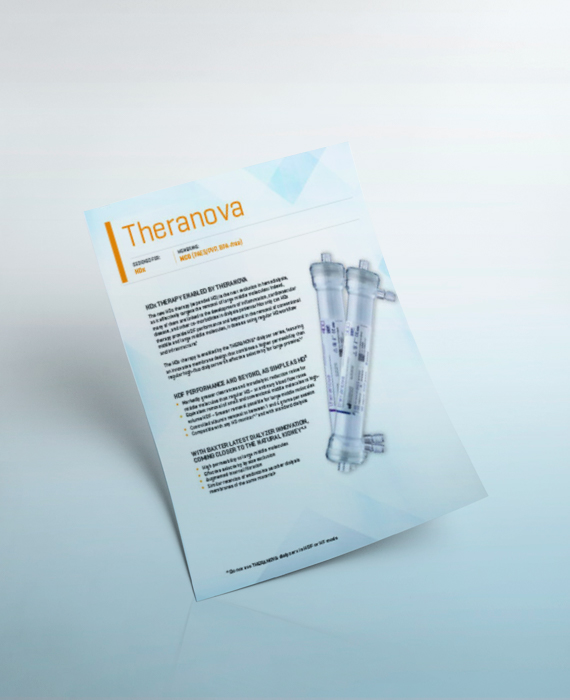 Learn More About the Theranova Dialyzer Series
Read more about how the Theranova dialyzer series contributes to Baxter's larger dialyzer portfolio in the Baxter Dialyzer brochure, and about the Theranova dialyzer's specific functionalities on the Theranova datasheet.
Watch How the Theranova Dialyzer Enables Superior Performance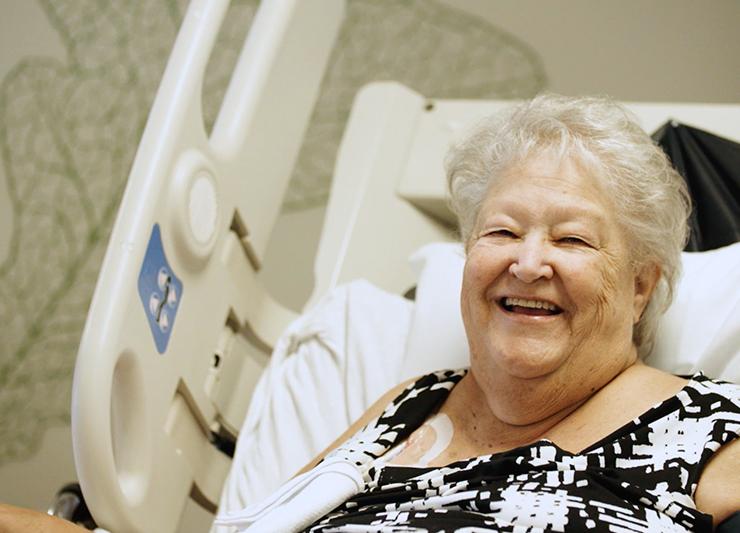 Brenda's Theranova Story
Listen to Brenda recount how HDx - enabled by Theranova – helped improve her situation.
Hear her story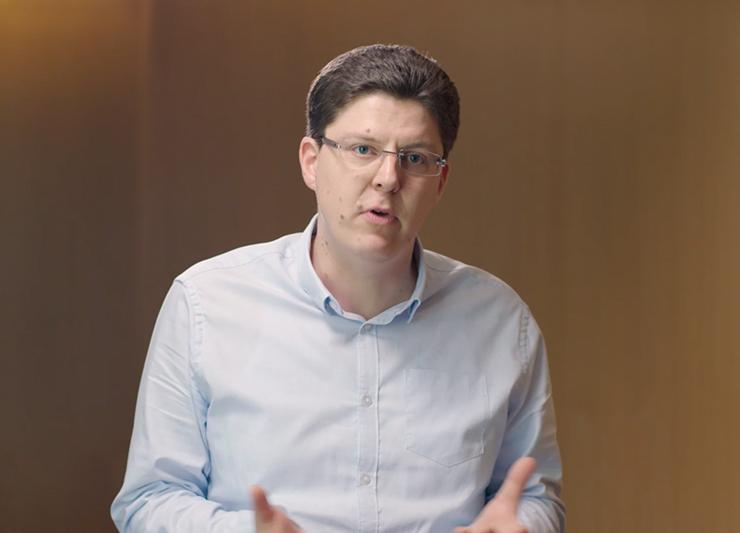 Developing a Superior Membrane
Hear Markus detail the development of the unique Theranova membrane.
See more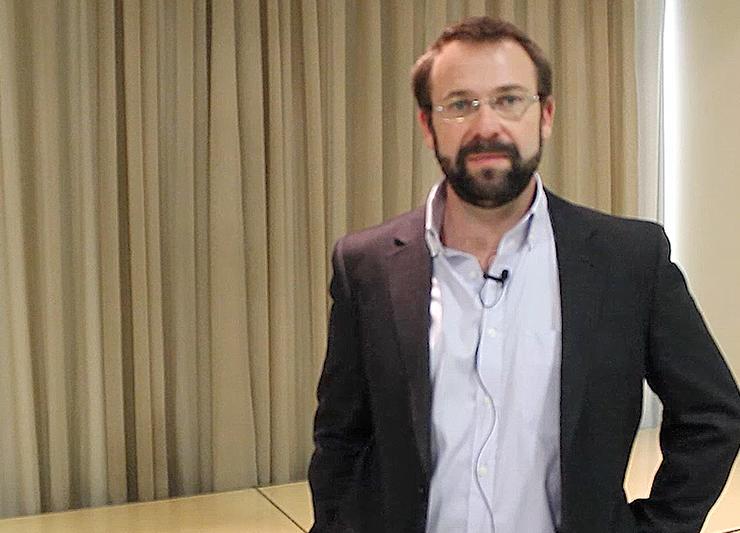 Theranova: a Game-Changer for Patients and Healthcare Providers Alike
Listen to Dr. Hutchinson discuss how HDx, enabled by Theranova, could be a major game-changer for him and his patients.
See more
Important Safety Information
For safe and proper use of products mentioned herein, please refer to the appropriate Operators Manual or Instructions for Use.