ASN Kidney Week 2018
Another successful kidney week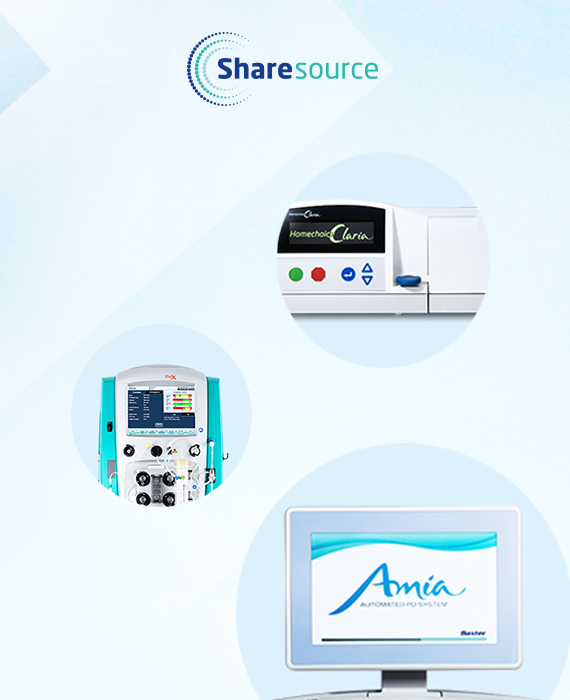 Optimizing treatments across the continuum of care
At ASN we showcased how Baxter can help you at each point of a patient's journey across the continuum of care. Peritoneal dialysis, hemodialysis and acute renal settings may have different needs, but the aim of these therapies is the same; to save and sustain patient lives in the best possible way. For peritoneal dialysis, the Homechoice Claria and Amia advanced APD systems with Sharesource Connectivity have been designed to help transform and simplify home renal care, so more patients can access and remain on PD longer confidently and with fewer complications.
We also helped participants discover the possibilities of the HDx therapy. The HDx therapy is the next evolution in hemodialysis, as it effectively targets the removal of large middle molecules.1 Not only can HDx therapy provide HDF performance and beyond in the removal of conventional and large middle molecules, it does so using regular HD workflow and infrastructure.2
And finally, how the Prismaflex System and CRRT solutions help optimize patient outcomes in the demanding ICU environments.
Homechoice Claria is not sold in the US
Amia is only available in the US and Canada
The global HDx therapy enabled by Theranova studies
Thirteen studies presented on HDx therapy enabled by Theranova adding to significantly growing global clinical evidence
Studies on Sharesource remote patient management (telehealth) platform when used with automated PD (APD) therapy
Two telehealth studies highlighted reduced hospitalizations and cost efficiencies for home PD patients using the Sharesource remote patient management platform
Important Safety Information
For safe and proper use of products mentioned herein, please refer to the appropriate Operators Manual or Instructions for Use.