Clinical research lies at the heart of who we are. Baxter uses scientific evidence systematically, and transparently, to inform the development of new and state-of-the-art solutions for patients around the world. Here you can find various studies, white papers and articles concerning important topics across the wide range of therapy areas served by Baxter.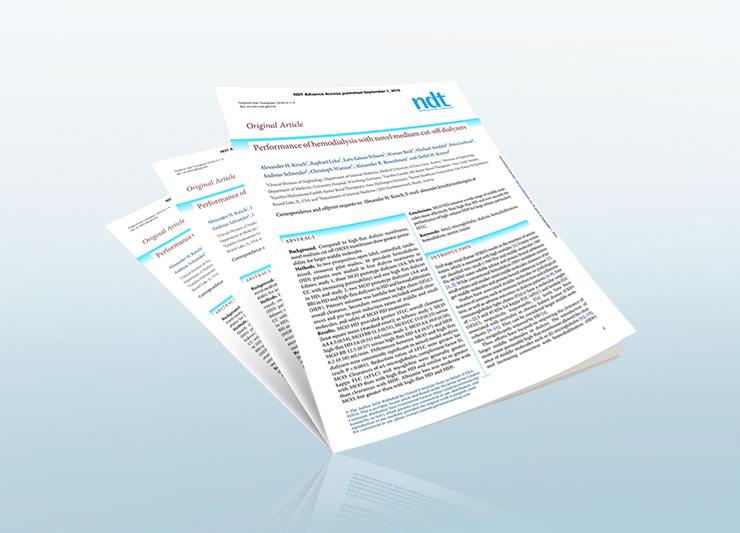 Clinical Data • HDx
The Clinical Benefits of HDx Therapy for Chronic HD Patients
The Nephrology Dialysis Transplantation (NDT) Journal has published results of two clinical studies comparing with Theranova dialyzer with the latest generation of high-flux dialyzers.
Read More
A Focus on Clinical Research